Toll-Free
1 (877) 687-2237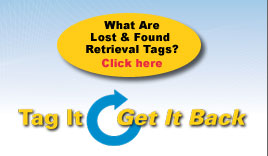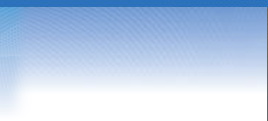 Experience the groundswell of a goodwill promotional campaign with Tracer Tags!
Receive the satisfaction of knowing that Tracer Tags creates security, trust, brand loyalty, and promotional staying power!
Tracer Tags: Global loss protection tags are designed to protect your valued customers belongings while promoting your brand or event.
Over 500,000 cell phones will be left in taxis this year. Who is telephoning on your Treo?

Protection for iPods, Cell Phones, Laptops, Digital Cameras, PDA's, All Portable Electronics, Luggage, Golf Clubs, Key Tags, Pet Tags,
"Comprehensive Loss Protection and Promotion Tags For The Things You Never Want To Lose"!
What's a Tracer Tag, anyway?
Tracer Tags are the anonymous, safe,and easy way to create customer loyality and security while promoting your brand.

Tracer Tags are 24/7 global loss protection tags with a comprehensive lost & found service for personal belongings. Almost anything of value can be tagged to promote its safe and rapid return if it's lost or misplaced.

The Tracer Tags Advantage:

For Immediate 24/7 Global Loss Protection — Simply apply the tag and register it with Tracer Tags online or toll free.
Safeguarding Your Identity — Proprietary serialization of every tag eliminates your contact information and the possibility of identity theft.
Lifetime Warranty on all tags.
Trip Itinerary — If you lose something while traveling we will contact you at your destination. Why wait until you get home to get your lost items back?
Insurance Log — For all your valuables to provide proof of ownership. An easy way to record makes, models, serial numbers and upload pictures. Insurance companies really appreciate this!
Our Return Process — Makes it convenient for finders to drop off items nearby to one of our two worldwide shipping partners. Or have Tracer Tags act as a confidential intermediary and arrange the return for you.
Low cost $12.00 recovery fee — Charged only when a item is found to the registered owner.
We reward the finder for you with a gift of Tracer Tags.

Tagged items are identifiable only by the Tracer Tag number: Names, addresses, and contact info are all kept secure, private, and confidential. See our Frequently Asked Questions for more details.

75% of all items with a Tracer Tag get returned!




Compelling facts are the keys to profits that drive Tracer Tag Sales

400,000 cell phones will be left in taxis this year.
24,000 items will be left at security screening in LAX
2,000 portable electronics were left at the security screening areas after the Super Bowl
Only 5% of all lost items are returned to their owners because they had some form of identification.
85% of people surveyed stated that they would return a found item to its owner if there was some form of visable identification.
Tracer Tags have promotional staying power that last for years

Let Custom Imprinted Tracer Tags
Brand Your Company

When your valuables show an attached Tracer Tag, if lost the finder can tell us. So we can tell you.
Raise the visibility of your brand
Create Goodwill
Promotes security in your brand

Contact us today for a quote!